New Orleans, Louisiana has a rich, colorful and long history of beer production beginning in the late 1700s. Since 1907, Dixie Beer was a local stalwart of the economy peaking at 150,000 barrels in the 1950s before declining for six decades and finally getting knocked out of production by Hurricane Katrina in 2005.
Dixie's owners at the time kept the brand alive by engaging contract breweries in Louisiana, Tennessee and Wisconsin to continue production. Sales remained challenging and logistics were complicated as competition from mass market brands and the burgeoning craft brewery trend took hold post-Katrina.
Luckily, Mrs. Gayle Benson and her late husband Tom Benson purchased a majority share in Dixie Brewery in 2017 with a goal of rebuilding the iconic brewery to its 1950s heyday in New Orleans proper. The civic-minded Bensons also own the NFL's New Orleans Saints and the NBA's New Orleans Pelicans.
The Bensons brought in Jim Birch, formerly the VP of Operations for Catawba Brewing and Palmetto Brewery in North and South Carolina, to serve as General Manager and to return beer production – and jobs – to New Orleans.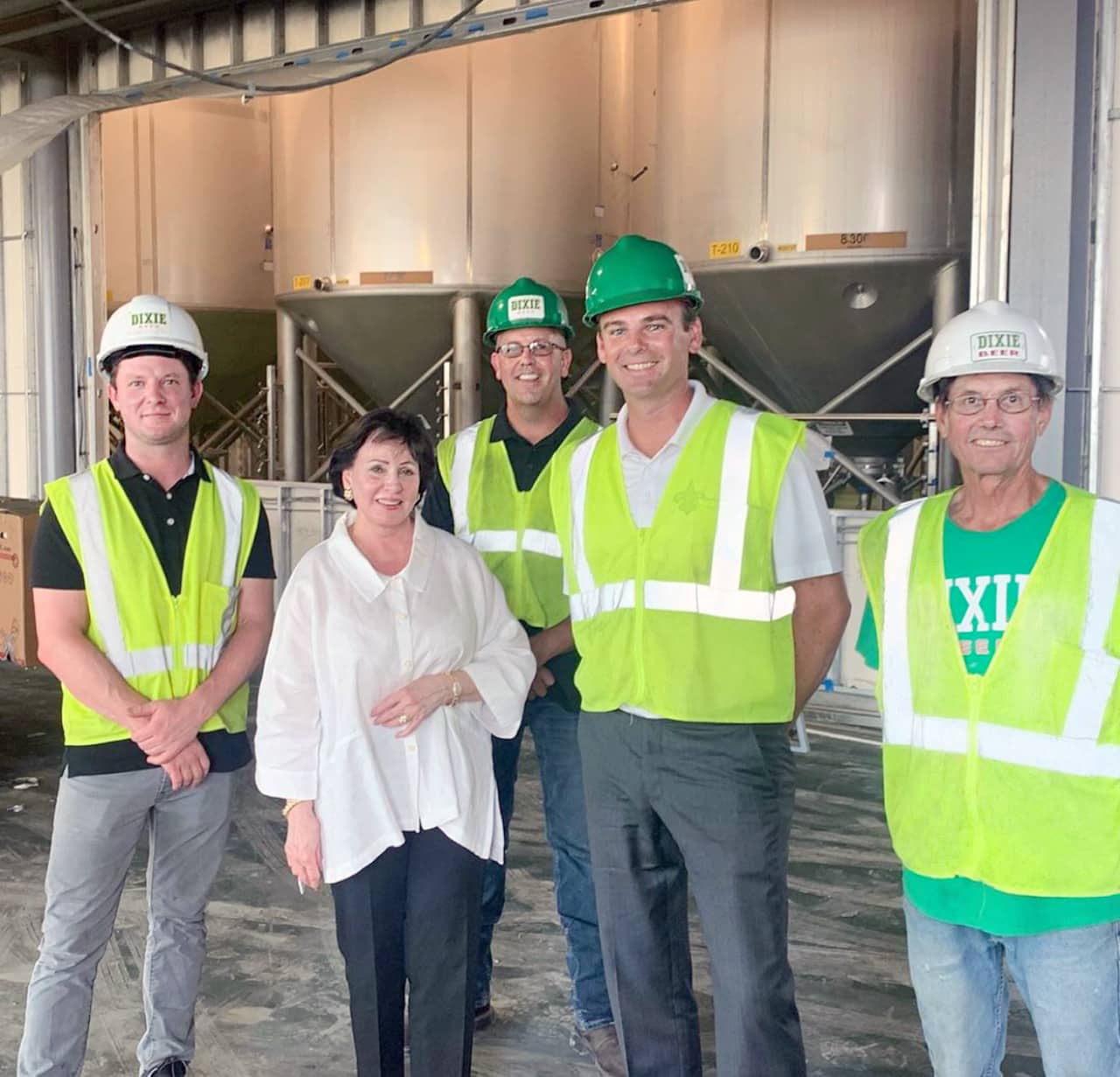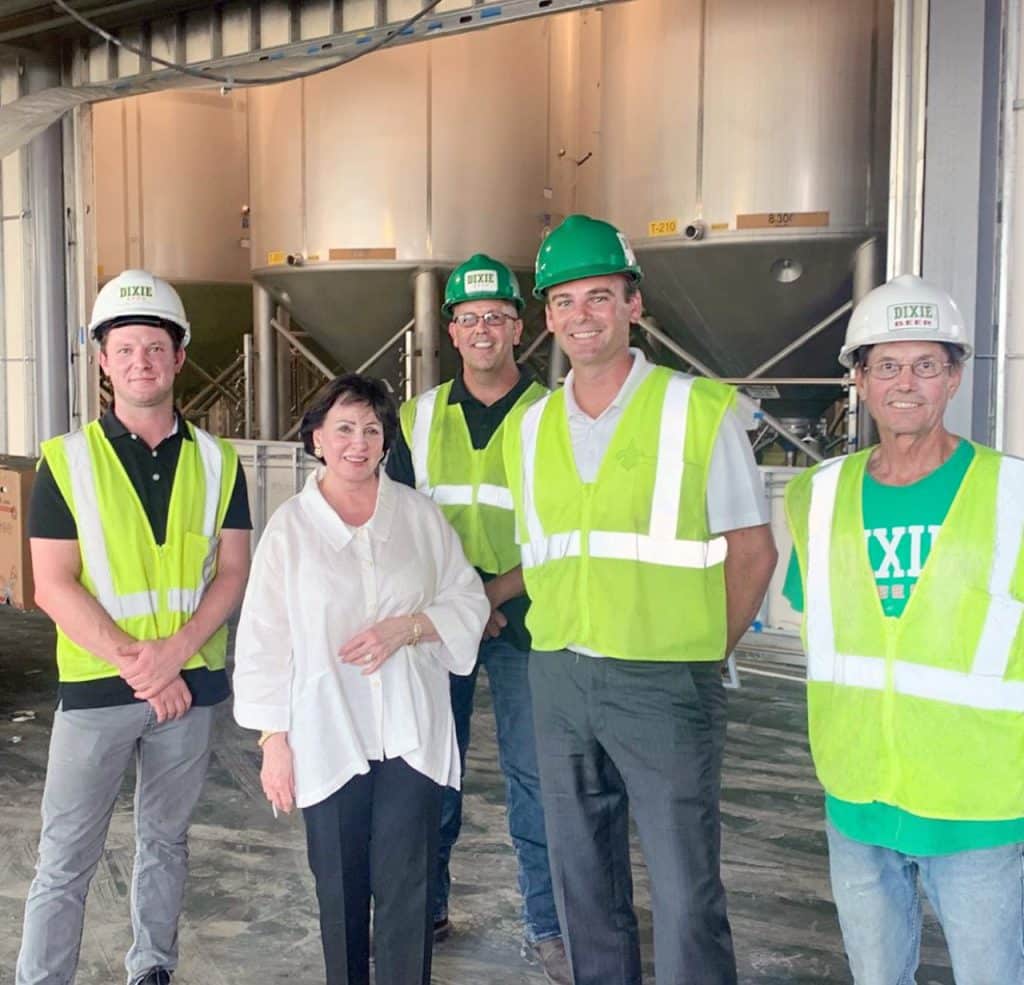 In December 2019, the Bensons' vision became a reality. Dixie opened a new brewery in New Orleans East – an industrial area of the city that had been slower to redevelop over the last 15 years. The process of re-developing the 14-acre space (85,000 sq ft facility) once used to store discount goods into a state-of-the-art 100-barrel production brewery with capacity to brew over 100,000 barrels of beer a year required teamwork, logistics and perseverance.
In addition to assembling an internal team, Birch hired First Key Consulting to help coordinate the installation process and pulled together a group of equipment suppliers, contractors and other service providers that could help open the new facility on a tight timeline and with a finite budget.
One significant logistical challenge the team faced was melding together a brewery that consisted of used and brand-new equipment. The 100-bbl brewhouse equipment had been acquired at auction in 2018 and shipped from a former Red Hook Brewery in Washington state. That equipment needed to be cleaned, refurbished, installed and commissioned alongside over two miles of new process piping, control wiring, black iron for high pressure steam and pneumatic tubing.
Operational Readiness
"It was essentially a massive puzzle," said Rod Waite, head of engineering services for First Key. "The brewhouse had been stripped down when shipped and all of the tanks and parts were sitting out in the parking lot. Of course, the packaging line had to be integrated as well. Different contractors were focused on different aspects of the project. Our goal was to help Dixie fit those pieces of the puzzle together in the most efficient and effective way possible."
Waite, as well as Nick Posloski, project manager and brewmaster at First Key, recognized early that frequent and open communication would be critical to success. They worked to minimize surprises by raising any issues they could see coming down the road with Dixie's leadership team as early as possible.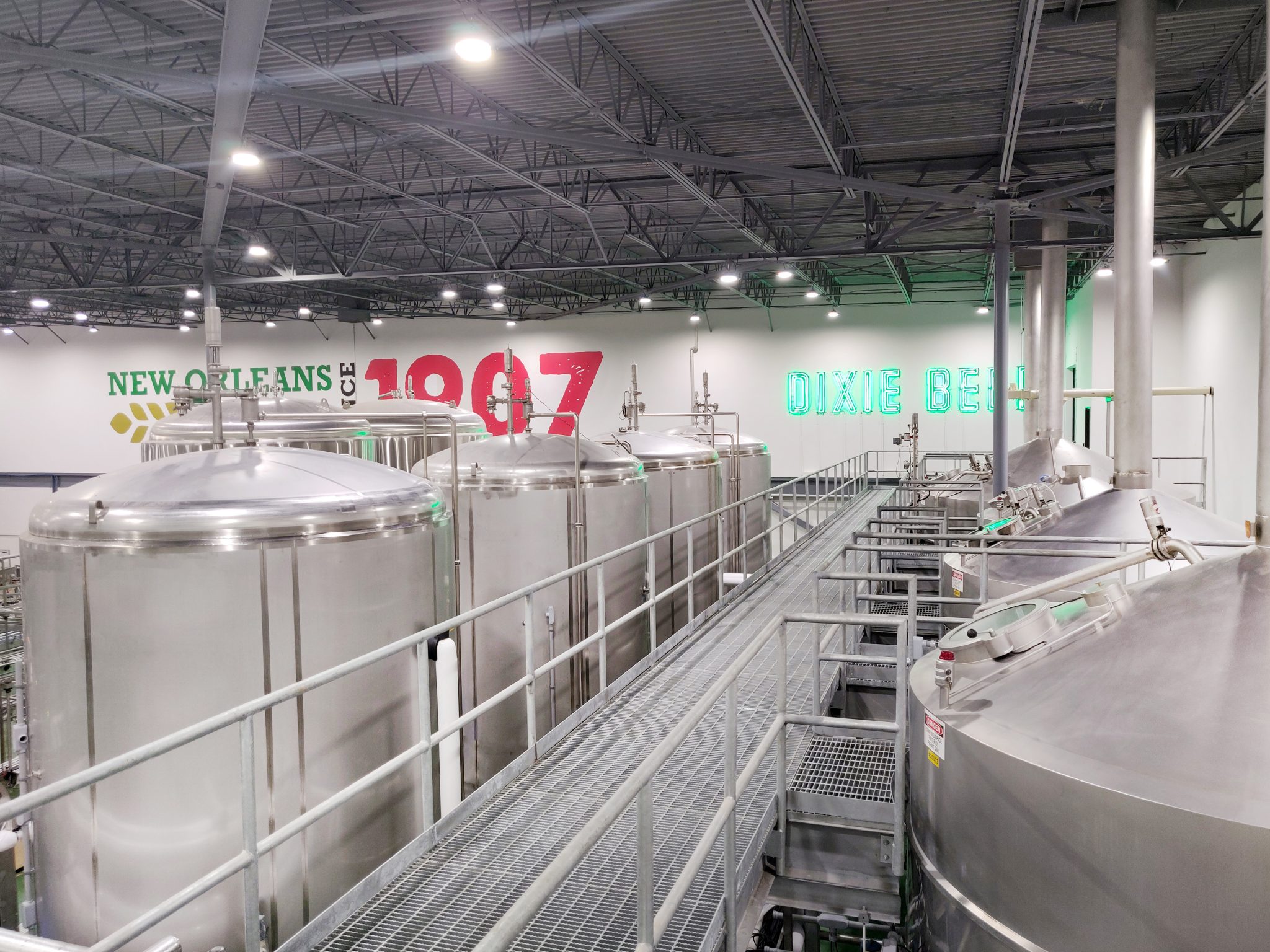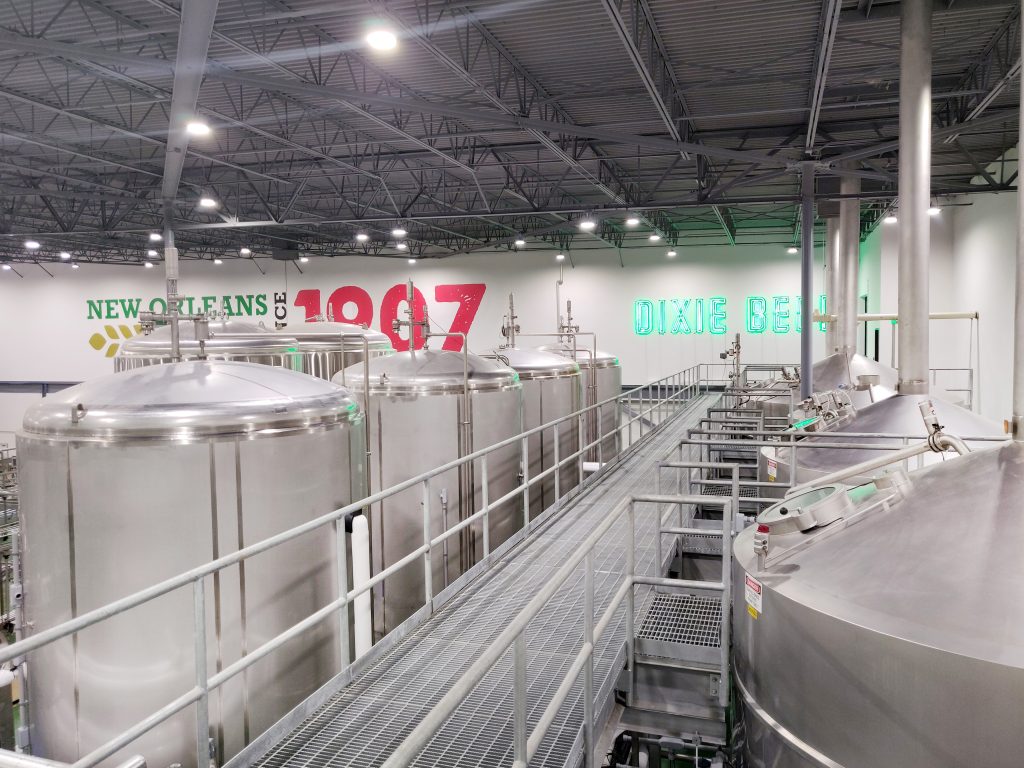 "Jim and the rest of the Dixie leadership team set a great tone," said Posloski. "They were remarkably calm and proactive. They were not only open to feedback, they acted on it. It made for a very good working relationship."
First Key worked closely with Birch and his team to define the overall scope of work needed to install and commission the brewing, packaging and auxiliary equipment. It was an exercise in thoughtful planning – and it started with the brewhouse.
The team helped oversee the installation of the brewhouse, from rigging to placement. That included the tedious but necessary process of conducting a full inventory of the equipment shipped from Washington. The team determined which pieces could be used and which needed to be replaced.
The First Key team also determined the set points and sequencing for the installation of all production, filtration and cleaning equipment (such as the centrifuge, flash pasteurizer from Alfa Laval, DAW column, RO system and more), packaging equipment (including a high-speed CFT 20-head can filler and 24-head bottling machine) and auxiliary equipment (including the 150hp boiler and air compressor).
To integrate these various pieces, the team assisted the piping contractor to determine the connection points, materials, routing and cleaning protocols needed to ensure the more than three miles of piping involved was installed safely and in a proper sanitary fashion.
"We needed to ensure all of the new and used equipment and associated piping would meet our technical requirements from day 1. With a hard deadline to bring all manufacturing back to New Orleans before the end of 2019 we were hyper-focused on the project plan that First Key managed and which kept all of trades in sync," said Birch. "We were closely focused on operational readiness at every step of the process."
Efforts were also made to ensure the multiple contractors and dozens of workers on site each day worked together effectively, while keeping safety a priority. Given the amount of activity, the team laid out a very detailed plan and communicated clearly who was doing what and the sequence of activities.
Brewing beer
In addition to addressing logistical challenges that came with melding new and previously used equipment, Birch and the First Key team worked to ensure Dixie was in a good position to brew high-quality beer from the start.
For example, a suggestion was made to install a reverse osmosis water purification system due to the hard-water composition of the New Orleans aquafer and large seasonal fluctuations in mineral content. This would give the brewing team the flexibility to create a wide range of water profiles – and, therefore, produce a variety of beer styles and ready-to-drink (RTD) beverages while sourcing local water.
The team also worked closely with the head brewer to dial in the new bespoke software that was written to operate the main brewhouse and CIP systems, custom built for Dixie by Hyline, a software integration company based out of Antwerp, Belgium. Commissioning involved testing hundreds of electrical components, scaling up recipes for the 100-barrel brewhouse and optimizing the overall system. That included identifying best practices for yeast pitching and matching flavors, given the new water profile.
A secondary 15-barrel innovation brewhouse was also installed to give Dixie the ability to experiment and test new products. Automation and integration firm Langtree Controls provided Dixie with software solutions for that system, ensuring efficient operation and communication with the broader brewhouse.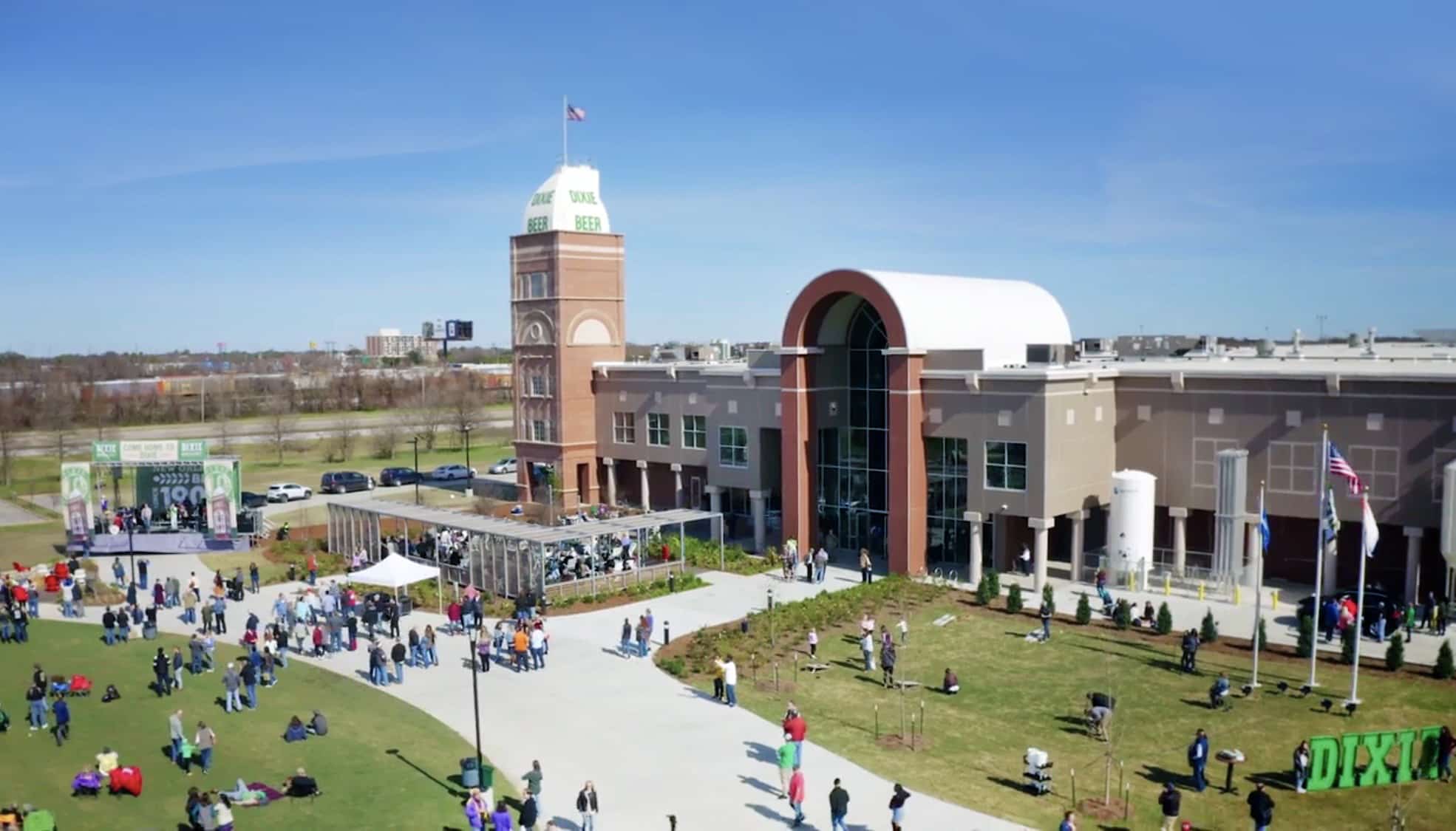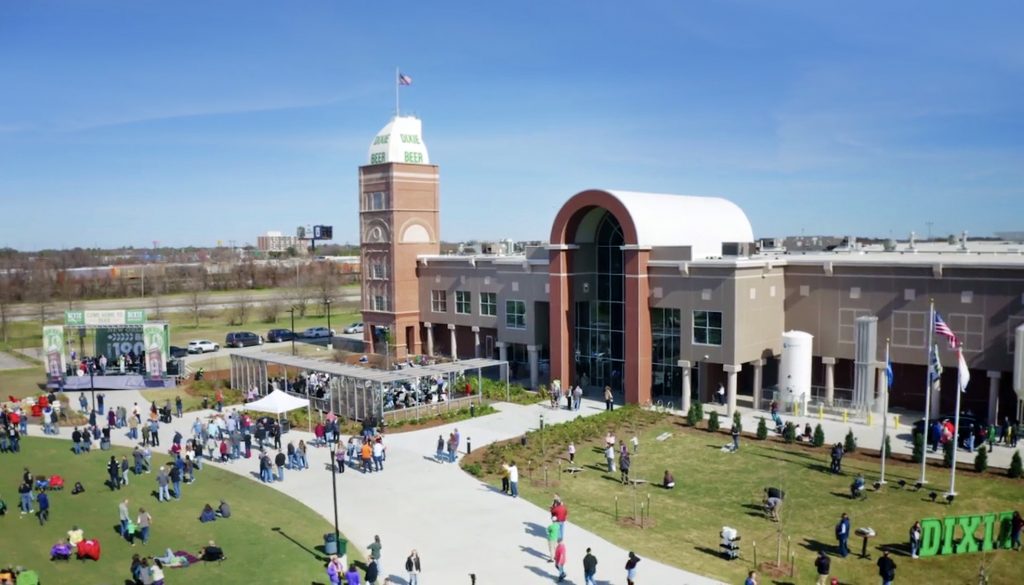 A New Beginning
The effort put in by everyone involved paid off. The new brewery – a $32 million investment – opened to the public in early 2020 with over 4,000 people visiting on opening day. As the Dixie team celebrated the grand opening, Birch took time to enjoy the moment yet he also had his sights set firmly on the future.
He knows the best way to fulfill the Bensons' dream of creating more local jobs in New Orleans is to sell more Dixie beer. With that in mind he's focused on a core lineup that consists of the original Dixie Lager – the brewery's top seller, Dixie Light and Blackened Voodoo, a dark lager – as well as craftier brand extensions including Crimson Voodoo (a white ale with raspberries), Voodoo Queen (a NE hazy IPA), and Voodoo Doll (a session IPA).
Though Dixie has a legacy distribution network that covers 22 states, many of the relationships became inactive after Hurricane Katrina. Birch said Dixie plans to re-engage portions of that network where it makes sense. The brewery will also leverage its status as a proud sponsor of both the New Orleans Saints and the New Orleans Pelicans to help re-establish a strong presence in its hometown.
New Challenges
With the COVID-19 pandemic impacting every part of the world, breweries have been faced with many new challenges. Breweries bring people together in many ways and are an integral part of their communities. It's no wonder that in times of need breweries step up and do their part for their communities. Dixie has taken that role to heart. The brewery has delivered beer to nurses, doctors, firefighters, police departments and first responders who have worked tirelessly to support the citizens of New Orleans. In addition, Gayle Benson donated $1 million to create the Gayle Benson Community Assistance Fund, which will support hospitality workers and others in New Orleans facing hardship due to the pandemic.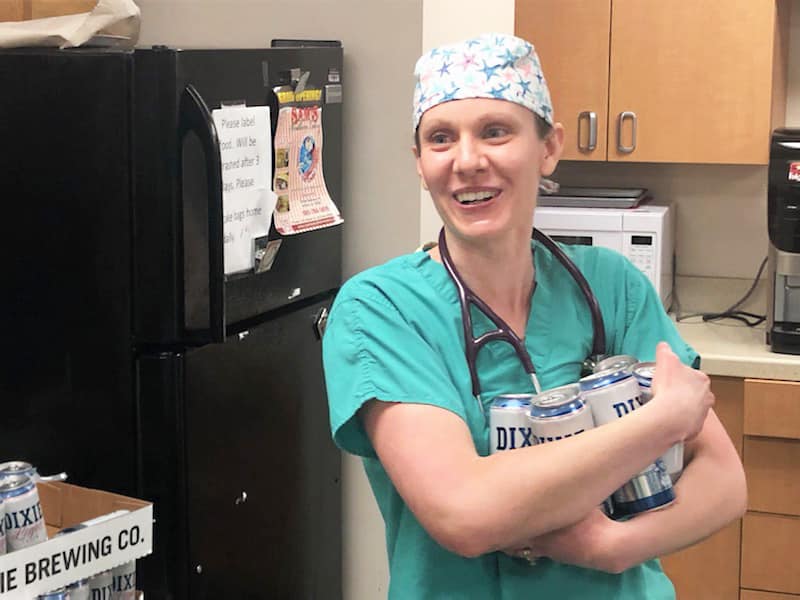 Recent statement from Dixie Beer Co. and Jim Birch:
"On June 26, 2020, Mrs. Gayle Benson announced a process was underway to retire the Dixie Brewery name. Since opening the facility in January the brewery has been extraordinarily successful in attracting thousands of people to visit New Orleans East. We are gratified to see the diversity of our customers who visit from all corners of New Orleans, our region and from around the world. We recognize, however, that our nation and community are currently engaged in critical conversations about racism and systemic social issues that has caused immeasurable pain and oppression of our black and brown communities. As New Orleans, and our county, continue to evolve we find it necessary to reflect on the role our brewery can play in making our home more united, strong and resilient for future generations. With inclusive input from all of our community stakeholders, we are preparing to change the name of our brewery and products and these conversations will determine what brand will best represent our culture and community moving forward."
The new name… Faubourg Brewing Company
By Mike Tysarczyk, First Key Consulting