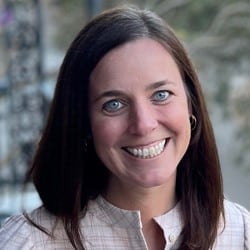 Leadership
Tanya Birch
Senior Advisor,
Human Resources
Tanya Birch is a Senior Advisor, Human Resources at First Key. She specializes in working with clients to recruit, hire and train great people across all brewery functional areas including operations, management and retail. Areas of expertise include the setup of taproom/retail operations, all aspects of human resources management including conducting HR audits/assessments, the setup of HR departments, and the development of policies, procedures, and training handbooks and initiatives for breweries of all sizes.
Prior to joining First Key, Tanya worked as a Retail Operations Consultant for Faubourg Brewery and before that was Manager of Training & Development at Artisanal Brewing Ventures. She has worked in New York for Deloitte Consulting as a Senior Consultant/Human Resources, and as a Vice President of HR for a commercial bank. Tanya has developed training programs for brewery hospitality & retail operations involving seven brewery and taproom locations throughout the USA, designed a comprehensive beer education program for 300 employees and has interviewed and hired a 150-person brewpub team.
Tanya has a degree in Business Administration from the University of Pittsburgh and holds a Professional Certificate in Human Resources Management from New York University. She is a Certified Cicerone®, has presented at beer conferences and authored two guidebooks: Beer Lover's Virginia and Discovering Vintage Philadelphia. She has also written for national publications including the Brewer's Association's The New Brewer Magazine. Outside of First Key, Tanya enjoys writing, running, bicycling, and exploring the 30+ breweries in the Charlotte, North Carolina area where she lives with her husband Jim and labradoodle dog named Barley.