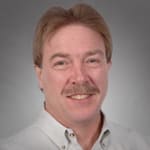 Leadership
Rob McCaig
Senior Advisor,
Technical Services
Rob McCaig is a Senior Advisor, Technical Services at First Key. He works with clients on product and process innovation, quality management systems and audits, and brewery strategic planning. Rob is also a technical expert on malting barley and for 10 years, he was the Managing Director of the Canadian Malting Barley Technical Centre (CMBTC) supporting malting and brewing companies all over the world.
Prior to joining First Key, Rob was the Chief Brewer of Europe for SABMiller, responsible for brands such as Pilsner Urquell, Grolsch and Peroni and subsequently was appointed Chief Brewer for Asahi Brewing Group Europe. Earlier in his career he was an R&D microbiologist, pilot brewer, corporate brewer and Brewmaster at Molson Canada, where he developed over 100 new alcohol and non-alcohol products.
Rob received his Master of Science Microbiology and his Bachelor of Science Microbiology and Biochemistry from the University of Guelph and is past president of the American Society of Brewing Chemists (ASBC) and the Master Brewers Association of the Americas (MBAA). He is also the Former Chair of the International Section, Examiner of Diploma in Brewing and Fellow of the Institute of Brewing and Distilling. He continues to support education in brewing as Program Director and presenter for the MBAA Brewing and Malting Program as well as chairing the British Industry International Beer awards. Outside of First Key, Rob enjoys playing golf in the summers and hockey in the winter.