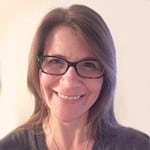 Leadership
Oralee Corbett
Senior Advisor,
Technical Services
Oralee Corbett is a Senior Advisor, Technical Services at First Key. She specializes in working with clients on quality system improvements; quality audits and standards and procedures for quality management systems (QMS); laboratory management; microbiology; HACCP and GMP. She is also part of the corporate team at First Key where she is responsible for various quality reporting and administrative functions.
Prior to joining First Key, Oralee spent over 10 years with Labatt Breweries of Canada (AB InBev) in roles that grew in responsibility from Brewery QC Microbiologist, Microbiological Services Manager, QC Laboratory Manager, to National Office Microbiologist where she acted as a technical resource for all Labatt Breweries and to North American and global quality departments. Oralee established national microbiological standard operating procedures and conducted on-going audits to ensure compliance. In addition, she has led quality departments for various craft breweries where she set-up new laboratories and established quality control programs.
Oralee has a Degree in Food Science and Technology from the University of Alberta, Canada. Outside of First Key Oralee enjoys spending time with her husband and two children as well as creating textile art pieces and endlessly fussing in her garden.