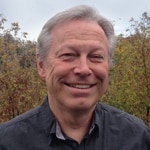 Leadership
Mike Kallenberger
Senior Advisor, Marketing Insights and Strategy
Mike Kallenberger is a Senior Advisor, Marketing Insights and Strategy at First Key. Mike specializes in developing brand, portfolio, and communication strategies that integrate top-down cultural and generational insights with bottom-up custom consumer research. He is an expert in brand positioning, market analysis, economic analysis, statistical modeling, and quantitative analysis including new product concept assessment; data acquisition and analysis; and project management.
Prior to joining First Key, Mike held senior roles throughout his career in the brewing industry, including Senior Consumer Intelligence Manager at SABMiller where he developed and executed Miller's first Consumer Intelligence Program, designed to understand the relationship between social, cultural, and generational trends and consumer behavior and motivations. Mike was the insights lead and co-author of the strategy behind the 2003 relaunch of the Miller Lite brand, which erased half of a 12-year sales decline in just 2 years. This was the first time in history that a major beer brand had reversed a long-term sales decline without a price cut.
Mike received his Master's and Bachelor's degrees in Economics from the University of Wisconsin at Milwaukee, and has completed Doctorate-level coursework in econometrics. He is also a part-time lecturer at both the University of Wisconsin (on The Global Consumer) and MSOE University (on Statistics and Analytics). Outside of First Key, Mike enjoys bicycling, travel, and spending time with his three grandchildren.