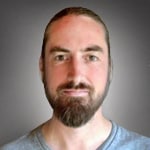 Leadership
Mike Gerhart
Senior Advisor,
Technical Services
Mike Gerhart is Senior Advisor, Technical Services at First Key. He works with established breweries on quality and process optimization including developing reporting metrics, SOPs, employee optimization initiatives, streamlined retail operations and world-class customer service. With start-up brewery clients Mike provides his expertise for equipment sourcing and installation, operational procedures, product innovation and the implementation of training programs.
Prior to joining First Key, Mike had over 20 years of experience working with breweries such as Hill Farmstead, Dogfish Head, Otter Creek and Coors. At Hill Farmstead he was the Chief Operating Officer where during his tenure the brewery consecutively earned the distinction of Best Brewery in the World by RateBeer.com.
Mike obtained his Master of Brewing from Versuchs- und Lehranstalt für Brauerei in Berlin (VLB) and holds an undergraduate degree from Johnson State College in Vermont. Outside of First Key Mike enjoys spending time with his wife and two daughters, snowboarding, being outdoors, and enjoying a good beer at the end of the day.