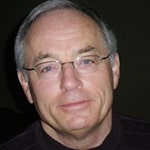 Leadership
Jerry Biggar
Senior Advisor,
Supply Chain
Jerry Biggar is a Senior Advisor of Supply Chain Services at First Key. He focuses on supply chain/logistics and the evaluation of the processes, organizational structure and physical infrastructure to achieve efficiency and cost improvements. He works with clients in supply chain management with an emphasis on sales & operations management, retail & warehouse operations management and key accounts. He is very knowledgeable of Canadian provincial licensing requirements for alcoholic beverage sales and has a strong background in supplier and agent negotiations.
Prior to joining First Key, Jerry held various roles include Director Supply Chain & Innovation at SABMiller Canada and President of Grolsch Canada. He was also the Vice President Logistics for The Beer Store/Brewers Retail - the largest distributor of domestic beer in Ontario, Canada which operates over 450 retail stores selling to over 20,723 licensed customers.
Jerry studied Applied Math & Computer Science at McMaster University, and holds a Certification in General and Marketing Management from the University of Western Ontario. Outside of First Key, Jerry enjoys his time in Ontario's cottage country.