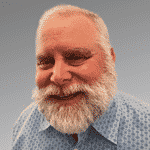 Leadership
Greg Merideth
Senior Advisor,
Sales and Distribution
Greg Merideth is a Senior Advisor, Sales and Distribution at First Key. He specializes in working with beer and beverage clients on strategies, programs, and training to help them achieve their goals. Greg's areas of expertise include, identifying sales and distribution channels, developing key account strategies, launch process, sales management, sales training, and sales tools.
Prior to joining First Key, Greg was the Senior Vice President Sales for the Lagunitas Brewing Company where he was responsible for building and managing the company's field sales team of 200 representatives, as well as holding the responsibility for the USA and International Distribution model (Europe/Canada). He has worked in sales leadership positions in several beverage distributorships throughout the USA and prior to that was in field sales / national accounts for the Coors Brewing Company.
Greg earned his undergraduate degree from San Diego State University and received a Master of Arts Certification in Pastoral Studies / Theology from Loyola University in Chicago, Illinois. He is a Board-Certified Chaplain, volunteering in Hospice Care in both Idaho and California. Outside of First Key, Greg enjoys spending time in the outdoors with his wife of 32 years and their three children, gardening, fly fishing and cooking. Greg is also a motivational speaker and is Cicerone Certified.