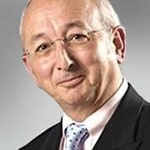 Daniel Huvet is the Director of Agribusiness at First Key. He provides consulting services for agribusiness processing industries in the fields of development strategy, M&A, commercial strategy in global markets, transitional management (integration process), and solutions in global logistics (supply chain, exports). He is an expert in the malting industry and has senior management experience in North America, Europe, Russia, Latin America and the Asia Pacific region.
Prior to joining First Key, Daniel had a 30-year career with Malteurop Groupe encompassing management positions from Sales & Export Administration and Chief Commercial Officer, to Chief Executive Officer responsible for developing production capacity from 0.8 m tons to 2.2 m tons and leading 750 employees in 12 countries.
Daniel is a frequent speaker at industry events and received his Master of Business Administration and Master of Science (Finance) from NEOMA (formerly Reims Management School) in France. Outside of First Key, Daniel enjoys spending time in the south of France with his family.