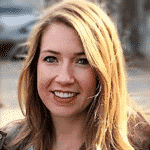 Leadership
Becky Lloyd
Senior Advisor, Engineering Services
Becky Lloyd is a Senior Advisor, Engineering Services at First Key. She specializes in working with clients on capital project planning, process and utilities design, and project management for plant improvement and expansion projects. She is an expert in Aspen HYSYS, and P&ID development, and has extensive experience in procurement, installation, commissioning, and start-up, including the production of process flow drawings, and calculations and compliance with code and technical reviews for breweries.
Prior to joining First Key, Becky worked with Labatt Breweries of Canada (AB InBev) where she held various technical and leadership roles including Capital Expenditure Specialist, Utilities and Process Specialist, Assistant Manager Operations Maintenance, Financial Planning and Supply Performance Manager, Manager Canada Special Projects, and Engineering Manager. Becky has delivered project management, engineering and design for a wide range of brewery improvement projects including a new beer dealcoholization system, centrifuge to reduce waste yeast, the design and installation of a new system to create vodka-based products, and utility reduction projects including water, electricity, and CO2.
Becky received her Bachelor of Applied Science, Chemical Engineering Degree from Queen's University in Ontario, Canada and has completed Graduate Studies Courses at the University of Calgary. Outside of First Key, Becky enjoys traveling, running with her dog, playing soccer and having a beer at the cottage with friends and family.