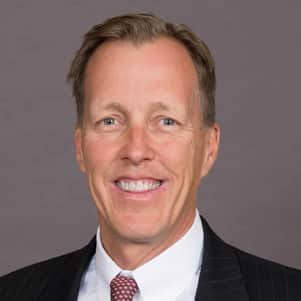 Leadership
Dr. Jack Buffington
Director of Supply Chain and Sustainability
Dr. Jack Buffington is the Director of Supply Chain and Sustainability at First Key. He is an internationally recognized expert in supply chain management, enterprise-wide e-business and wireless initiatives and packaging material science, sustainability and recycling.
Prior to joining First Key, Jack held leadership positions with the MillerCoors Brewing Company where he was responsible for supply chain operations including warehousing, logistics, yard management, e-commerce, packaging materials, logistics and freight. Earlier in his career he worked as a consulting manager at KPMG. He is a Professor and Program Director of the Supply Chain Management Program at the University of Denver, Colorado, and a Researcher and Author of numerous publications, with topics such as spent grains, aluminum cans, packaging materials and plastics recycling. He is the author of several books, including The Recycling Myth and Peak Plastic and most recently, Reinventing the Supply Chain. Jack has won numerous industry awards for his work and holds board membership positions on related international supply chain associations and research councils.
Jack received his PhD in Industrial Marketing / Supply Chain from Luleå Tekniska Universitet, Luleå, Sweden, his MBA from the University of Baltimore and his BSc from Towson University in the United States. He was a Post-Doctoral Fellow at the Royal Institute of Technology in Stockholm, Sweden and speaks Russian and limited in Swedish and Mandarin. Outside of First Key and his academic responsibilities, Jack enjoys endurance running and activities with his family.