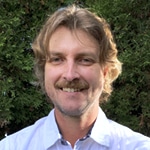 Leadership
Rod Waite
Director of Engineering Services
Rod Waite is the Director of Engineering Services at First Key. He oversees the company's technical services involving client capital projects including brewing process and utilities design, project management, procurement, installation, commissioning, and start-up for craft to large scale breweries and distilleries. In addition to new greenfield breweries, Rod has worked on a wide range of engineering projects including brewing, fermenting/maturation, ventilation, utilities, wastewater treatment, malt/cereals pneumatic transfer, beer de-alcoholization and ready-to-drink (RTD) / flavoured alcoholic beverages.
Prior to joining First Key Rod, held various positions as an engineering project manager and process design engineer with Labatt Brewing Company / Anheuser-Busch InBev (ABI), including capital project management for process and building-related projects across the Canadian operations.
Rod is a licensed Professional Engineer with a degree in Chemical Engineering from the University of Waterloo. Outside First Key, he enjoys home-brewing of beer, kombucha, and distilled beverages as well as spending time with his family, being outdoors, and playing golf.