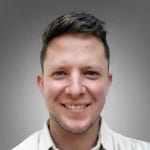 Leadership
Nick Posloski
Senior Advisor,
Technical Services
Nick Posloski is a Senior Advisor, Technical Services at First Key. He works with clients of all sizes to plan, manage and execute capital projects (including greenfield and brownfield breweries), start up and optimize operations; create, refine and scale up recipes; develop business plans; develop and implement quality and operations management systems; and provide technical troubleshooting services. He is an instructor with the University of Vermont Business of Craft Beer Certificate Program where he teaches brewing maintenance and utilities operations.
Prior to joining First Key, Nick was a brewmaster with both large and small brewing companies where he managed brewing, capital projects, operations, product development and quality control, as well as overseeing liquid production of sodas and spirits. He has won multiple awards for developing a variety of beer recipes.
Nick received his Master of Science Brewing and Distilling from Herriot-Watt University in Scotland M.Sc.(Brew), and holds a Brewmaster Diploma from Versuchs- und Lehranstalt für Brauerei (VLB) in Berlin, Germany. Outside First Key, Nick enjoys spending time in the great outdoors on Vancouver Island, music, cooking meals for friends, and anything with an engine.