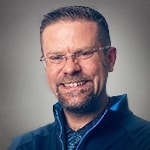 Leadership
Jason McMillan
Senior Advisor, Food Services and Hospitality
Jason McMillan leads First Key's Food Service and Hospitality business services. He works with industry clients in the areas of menu development, costing, inventory controls, forecasting, restaurant layout and design, recruitment, policies and procedures, marketing, strategic planning, leadership and team training. Jason is a certified Red Seal Chef and believes that creating an unforgettable guest experience is the key to success and only through team training is a client able to achieve this. He takes pride in being able to work with others to implement streamlined systems for efficiency and bring big and small ideas to success.
Prior to joining First Key, Jason had 30 years of hospitality experience in a variety of capacities, from large hotels, to fine dining restaurants and brewpubs to ownership of a boutique hotel, including front of house leadership.
Jason holds a Diploma in Kitchen Management with a Red Seal from the Southern Alberta Institute of Technology and has completed culinary apprenticeships with Fairmont Hotels and Jasper Park Lodge in Alberta Canada. Outside of First Key, Jason enjoys spending time with his dogs on the waterfront, coaching high school and Special Olympics basketball, pottery, riding my motorcycle and enjoying a cold beer with friends.