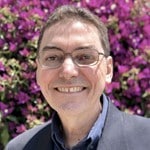 Leadership
Dr. Hugo Patiño
Director of Technical Services
Dr. Hugo Patiño is the Director of Technical Services at First Key. His role includes process and product improvement for both global and craft brewers, product/recipe development and optimization, flavor matching and quality system improvements including sensory panel methodology, quality audits and standards and procedures for Quality Management Systems (QMS), and project management. He has comprehensive brewing process and technology knowledge and experience from barley breeding and ingredients through to brewing and packaging. Hugo leads multi-functional teams to deliver cost and quality improvements, as well as developing and implementing new products and processes.
Prior to joining First Key, Hugo had a 27-year career the Molson Coors Brewing Company where he held senior leadership positions in Quality Management, Research and Development, and Technical Services. He started his brewing career at Cervecería Cuauhtémoc in Monterrey, Mexico and has taught brewing courses at the University of California-Davis.
Hugo is fluent in Spanish and received his Ph.D. in Chemical Engineering from the University of Waterloo in Canada, and his Bachelor of Science Engineering (Chemical) from the Instituto Tecnologico de Monterrey in Mexico. Outside of First Key Hugo teaches at Siebel Institute of Technology, assists in a number of ways at the Catholic Diocese of Monterey, and enjoys time with his family.